THE BENCHMARK IN WORKPLACE HEALTH AND SAFETY
Shifting the focus on what defines workplace health and safety performance. Considering both inputs and outputs, providing the insights about your organisation's safety performance, cultural maturity and leadership capability. GSI measures, monitors and benchmarks safety performance seamlessly.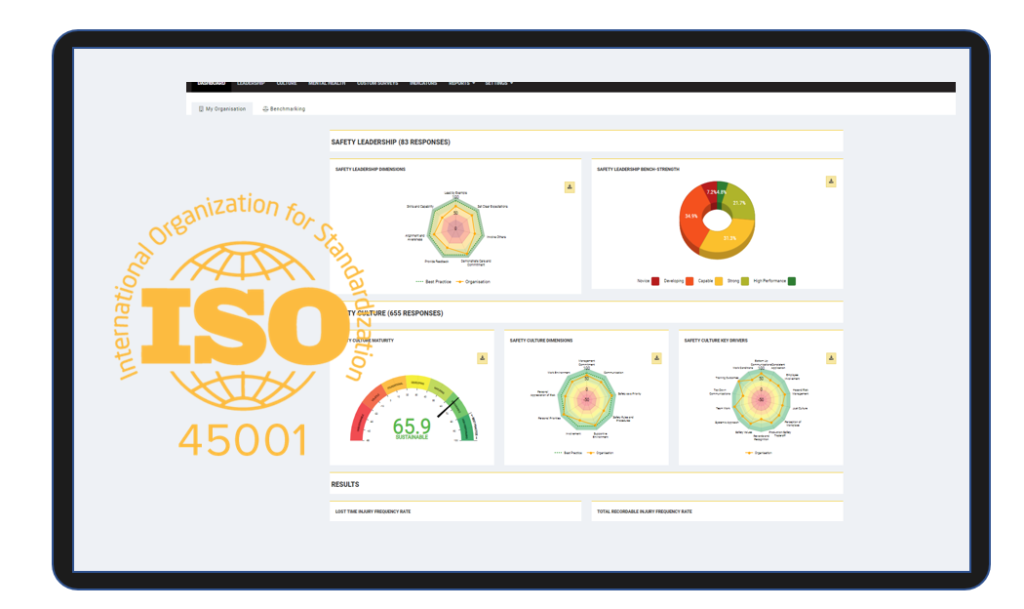 ISO45001 puts greater emphasis on leadership commitment and culture throughout the standard and organisations must demonstrate progress towards achievement of safety objectives:
Safety Leadership Capability
Safety Culture Maturity
Output Performance Results
  Global Safety Index helps organisations meet the following requirements:
Section 4 – Understanding the context of the organisation (internal issues) (4.1)
Section 5 – Leadership and worker participation
Section 6 – Planning (6.1.2.1 a)
Section 9 – Monitoring, measurement, analysis and performance evaluation (9.1)
SUMMARY OF MEANINGFUL INSIGHTS, CUSTOMISABLE BY YOU
It's customisable for all levels of the organisation, capable of measuring, monitoring and auto reporting. This includes company or Industry defined Lead and Lag performance indicators, safety culture and leadership insights and many more.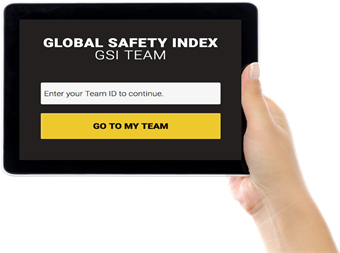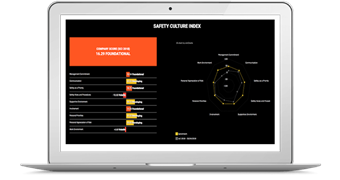 We understand that making a better informed choice about how we plan, organise and act is crucial for your organisation. Ultimately it's about how we can create a safer world for everyone.
DESIGN YOUR OWN BENCHMARK
Benchmark your organisation, division, business unit/function or individual teams' Health and Safety performance internally to compare and learn from within. In addition, benchmark externally against the GSI global database defining your benchmark through multiple available combinations of dataset filters including by time period, by organisation, by industry, by business function, or by regional location.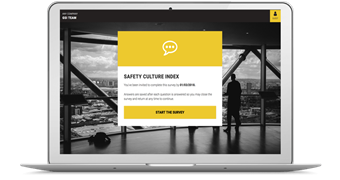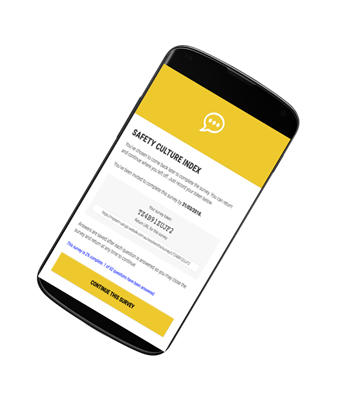 MANAGING DATA HAS NEVER BEEN THIS EASY
We love simplicity, that's why we've made sure that entering, editing, customising and reviewing all indicator data are achievable within a single screen and an internet connection!
You can manage your data your way that suits your business, whether it's a global, region or business unit. The GSI platform is fully online and automated.