GSI DISTRIBUTORS AND PARTNERS


HSE Global  is a global consultancy company specialising in the development and execution of sustainable strategic safety, wellbeing and operational improvement programs. With offices throughout Australia, New Zealand and the United States. Our dedicated team is committed to being the partner of choice to leading Australian and international organisations. In partnership, we aim to make a difference every day by creating safer, more engaged, productive workplace cultures designed to deliver measurable improvement.

Since 1959, Bill Sims Co have implemented reward and recognition systems to improve performance for their clients. Bill Sims Sr. was a pioneer in creating cutting-edge systems for rewarding "leading indicators" in quality in the 1960's. Since the 1970's, Bill Sims Co have designed and administered awareness and reward systems using leading indicators in safety, aligning their clients with OSHA standards. Their proven methodology equips front-line supervisors with the tools they need to change behaviour on a sustainable basis. The Bill Sims Co, based out of South Carolina, is a full GSI distributor within the USA.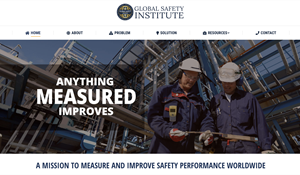 GLOBAL SAFETY INSTITUTE – A mission to measure and improve safety performance worldwide.
Global Safety Institute measures safety performance, shares the data with members, and provides resources to implement best practices and improve safety performance.

CONCENTRIS – Connecting people to performance
Concentris has been providing behavioural improvement support to businesses since 2006. The core principles of behavioural change are usually easy to learn – but companies often face difficulties when they try to implement them.